Happy St. Patrick's Day! Here's what I've got going on right now, just in case you're curious.
Reading: The Girl in Cabin 10 by Ruth Ware. I've been doing pretty well with my reading this year so far. I read After You and Be Our Guest in January, and First Comes Love in February, so I'm on a better role than last year, woo hoo!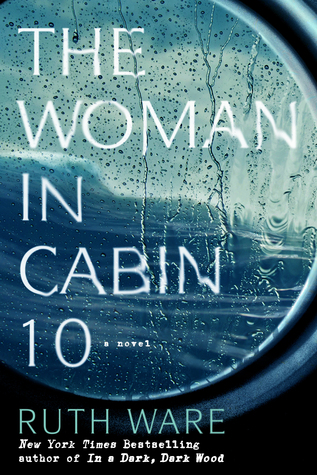 Watching: The Bachelor. I'm really not even ashamed, because the amount of entertainment that it provided was worth it. Honestly though, Nick was a boring man so I'm excited for Rachel's season, ya'll.
Listening To: Vista Kicks. I saw them open for Save Ferris a few weeks ago, and they are quite good! Also their bassist had food poisoning and took breaks to go be sick in a bucket throughout their set, so that deserves some respect. They're kinda channeling a Ramones style with their matching turtlenecks, aren't they?
Loving: Bears. I think they are rapidly becoming my favorite animal. I just watched a documentary on Netflix called Beary Tales  that I would highly recommend to anyone who likes to watch animals being cute and running around and having nothing bad happen to them. It's about a man who finds two orphaned baby bears and cares for them into adulthood. Ugh it's so great.
Inspired by:  Ana Marta. She's a graphic designer and motion graphics artist from Portugal I found on Youtube, and she's inspiring me to learn After Effects. Her videos and graphics are so cute and, well, inspiring!
Looking Forward To: My upcoming trip to Portland with my sister. Can't wait to drink lots of fancy coffee and buy a book at the feminist book store. Also apparently there's a haunted pizza place there too, so that's weird.
xo